A Safer Home: How to Childproof Your Furniture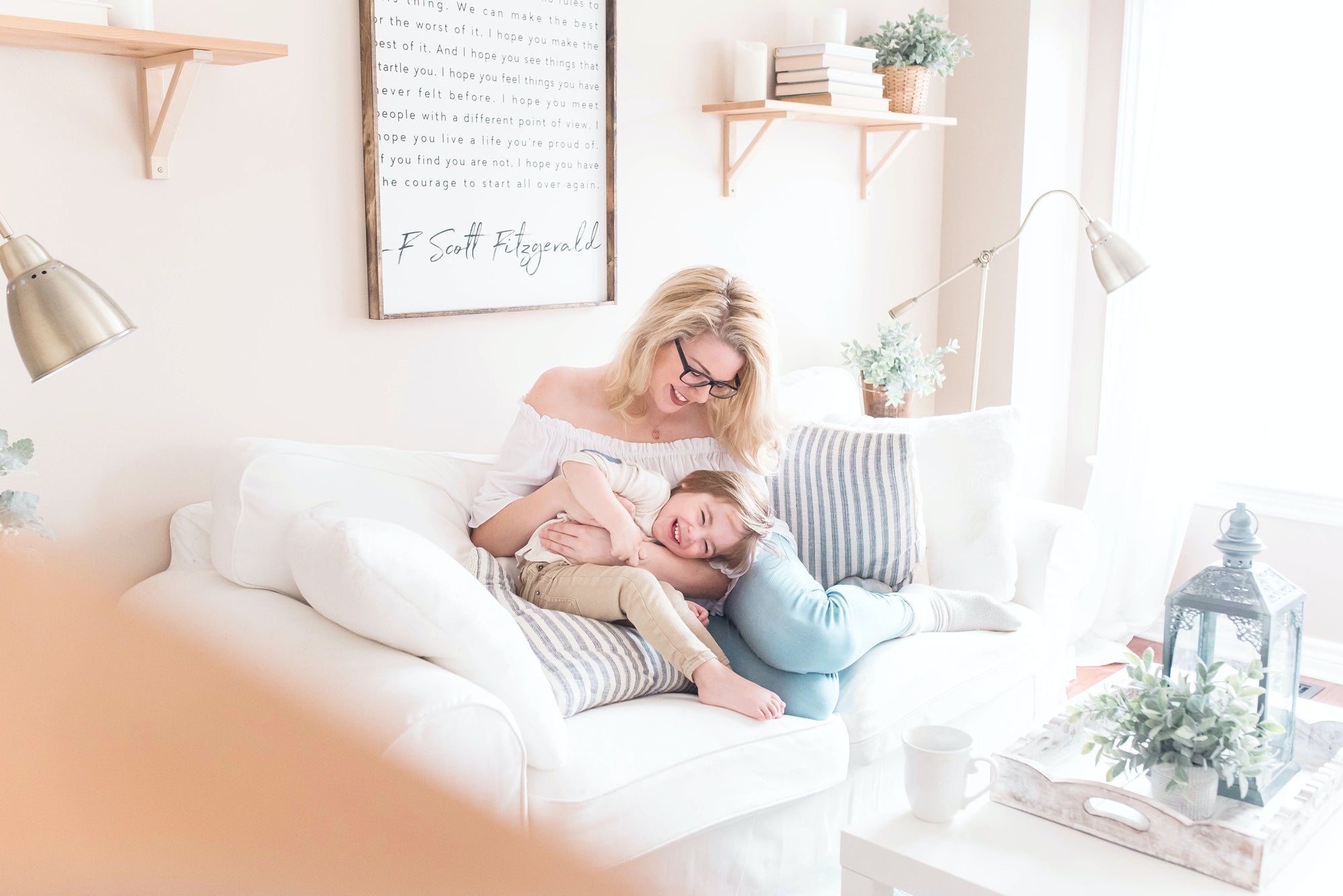 Keep your child out of harm's way. Here are five simple tasks you can implement today for a safer home.
1. Soften the Ground
A child that's learning to crawl or walk is prone to falling, slipping, tripping and dipping; it just comes with the territory! Cute on plush carpeting – terrifying on anything else. Soften your baby's impact and reduce the chances of physical trauma by covering any stretches of hard floors with rugs.
2. Inspect Your Furniture Bases
Children have an affinity for pulling on anything and everything in sight, including furniture legs. Make sure yours are stable and won't buckle under pressure.
3. Read Recliner Instruction Manuals
Most will say that a recliner is meant for one person at a time to ensure the mechanisms operate safely. (Even if the instructions don't specify a limit, a child should never, ever, jump or play on a recliner; when improperly assembled or used, recliners pose a much higher safety risk than immobile seating.)
4. Install Furniture Anti-Tipping Kits
Almost every top-heavy furniture piece will come with an anti-tipping kit, usually in the form of a bracket designed to connect the furniture piece to a wall. If your furniture came with such a tool, install it. If they didn't, pick one up at a hardware store. (While number four on this list, installing an anti-tipping kit is extremely important and should really be your #1 priority.)
5. Anchor Your Television
Anchoring your dresser is one thing, but anchoring your television is another (and often forgotten.) Just because the stand on which your TV rests is secure, doesn't mean it's immune to toppling over. While 'furniture' anti-tipping kit can't exactly be 'installed' into a TV (most require drilling), special units designed with a 'strapping' lock are available at most hardware stores.